These states have STATE laws prohibiting ownership: California, Colorado(Boulder and Denver), Connecticut, District of Columbia, Hawaii, Illinois, Maryland, New Jersey, New York, Rhode Island, Washington.... you are responsible for ensuring legal compliance in your area.
The TNARSMCO AR Style receiver is manufactured from a proprietary blend of glass-filled Nylon6 and includes metallic brass enforcement in Key stress areas just like our serialized versions. Being made from a composite material the body of this blank is easy to machine and does not require any surface finishing when complete. Just machine, sand, and shoot.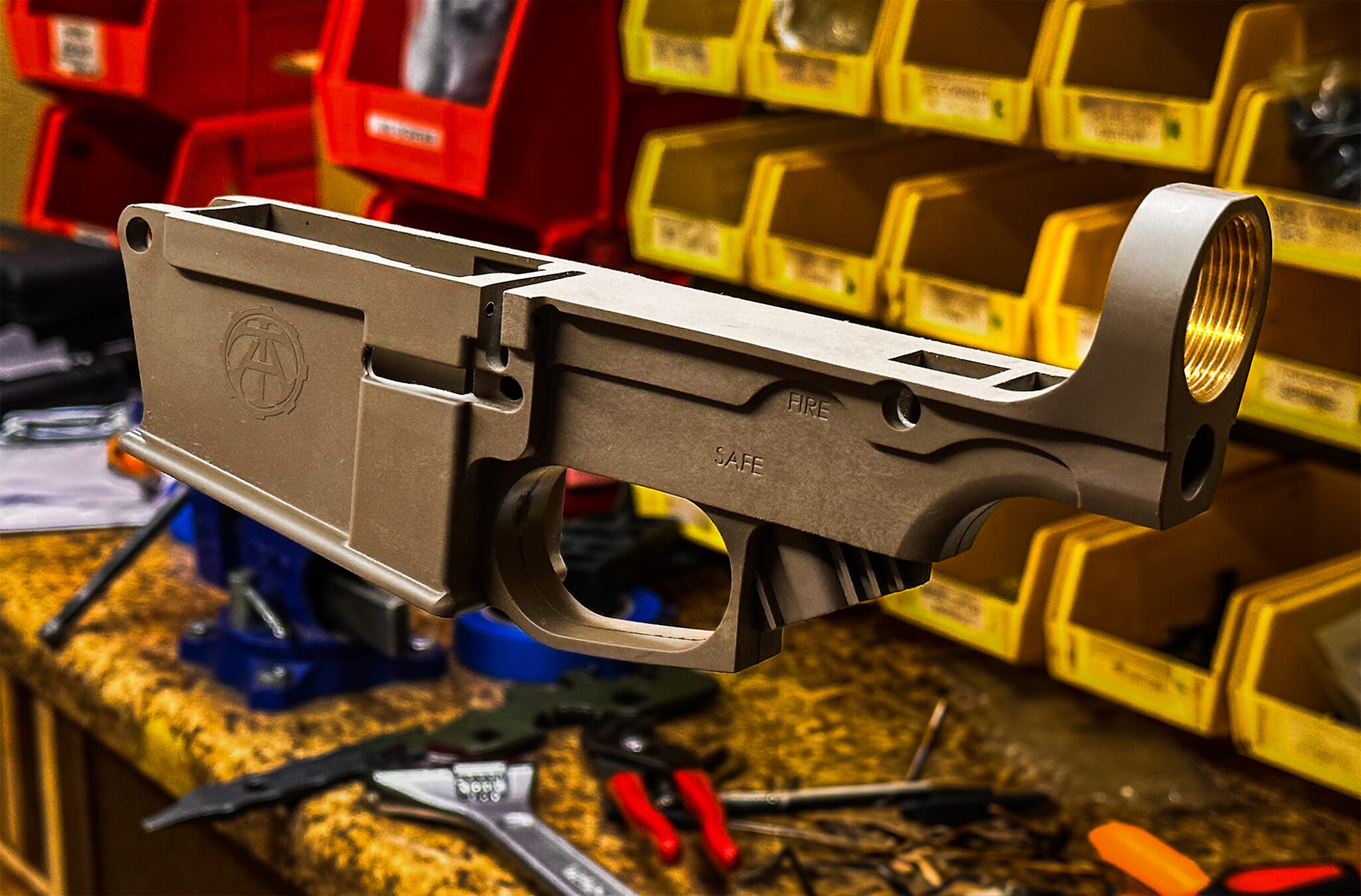 Blemishes may be visible from hand processing after production.
This blank allows the use of DPMS gen1 Uppers when complete.
Federal regulations prohibit us from providing this blank with any jigs instructions or guides. We cannot even provide assistance by phone or email unfortunately. All 80% blank sales are final due to regulations concerning partially finished firearms.
Reviews
Quick Note: We have just moved over to this website and have not moved the reviews over just yet. Hang tight Ill get it finished shortly! Sorry for the inconvenience...